September 2, 2017
Filed Under: Top Stories
---
---
TORONTO GUARDIAN: "A Day in the Life" with Boxing Trainer, Charity Fundraiser and Photographer Virgil Barrow
Article By: Jennifer Huggins
View Original Article
---
Virgil Barrow spends his days at Kingsway Boxing Club in Toronto, pouring his heart and soul into the sport of boxing. He dedicates six months of his life, each year, to coach ten men and women who have no prior boxing experience. These incredible men and women step into the ring, to literally knock out cancer, at the end of the six months! The event they are participating in is called the Fight To End Cancer and happens each year at the Old Mill Toronto.
There are some people in life who make you stop and reassess your concept of success…they are not only good at everything they do…they're the best. Virgil Barrow is one of these people and is a quiet force to be reckoned with! He masters every challenge he takes on, as he forges forward as an expert in the sport of boxing. His latest passion is the art of photography. This has led to an exclusive photo series which opens a window into his most intimate moments as a coach.
---
---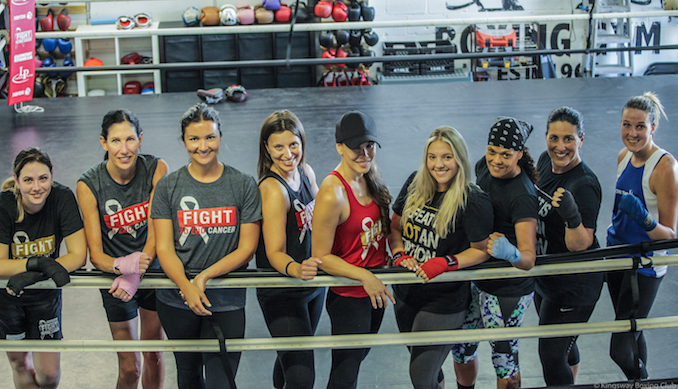 ---
---
---
---
---
---
---
***
What 'hood are you in?
Westend of Toronto – AKA Etobicoke
What do you do?
Head Coach for the Fight To End Cancer Fight Team | Director
Kingsway Boxing Club Head Coach and Program Director
Photographer
What are you currently working on?
I'm always learning in and outside of the ring.
Where can we find your work?
Visit virgilbarrow.com  to check out my work or fighttoendcancer.com to Join The Fight. You can also visit www.kingswayboxingclub.com to see why boxing is considered the best sport, both mentally and physically, for all ages and fitness levels
***
Don't miss:
Fight To End Cancer 2018 Fight Team Tryouts | Saturday September 30, 2017 | More Info/Register Now